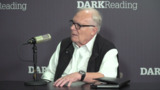 Enterprise Vulnerabilities
From DHS/US-CERT's National Vulnerability Database
CVE-2016-6154
PUBLISHED:
2019-08-23
The authentication applet in Watchguard Fireware 11.11 Operating System has reflected XSS (this can also cause an open redirect).
CVE-2019-5594
PUBLISHED: 2019-08-23
An Improper Neutralization of Input During Web Page Generation ("Cross-site Scripting") in Fortinet FortiNAC 8.3.0 to 8.3.6 and 8.5.0 admin webUI may allow an unauthenticated attacker to perform a reflected XSS attack via the search field in the webUI.
CVE-2019-6695
PUBLISHED: 2019-08-23
Lack of root file system integrity checking in Fortinet FortiManager VM application images of all versions below 6.2.1 may allow an attacker to implant third-party programs by recreating the image through specific methods.
CVE-2019-12400
PUBLISHED: 2019-08-23
In version 2.0.3 Apache Santuario XML Security for Java, a caching mechanism was introduced to speed up creating new XML documents using a static pool of DocumentBuilders. However, if some untrusted code can register a malicious implementation with the thread context class loader first, then this im…
CVE-2019-15092
PUBLISHED: 2019-08-23
The webtoffee "WordPress Users & WooCommerce Customers Import Export" plugin 1.3.0 for WordPress allows CSV injection in the user_url, display_name, first_name, and last_name columns in an exported CSV file created by the WF_CustomerImpExpCsv_Exporter class.