<!–
Course open until Nov 19, 2019
Log In
Typography

Color

Elements

Process

And More…
Confidently design beautiful
user interfaces for any app or site.
Let me save you some time. Honestly, there's only one reason to read anything on this page, and it's this: you want to learn how to create great-looking user interfaces.
If that's not you, you can bounce along now. No hard feelings.
OK. Still with me?
I'm going to paint a little picture. You can tell if me if this is you or not. You want to learn UI design, but you feel it's confusing and open-ended. You find the advice out there vague, contradictory, and not really that useful.
When you look at design topics like typography, color, or process, you're thinking: crap, I can't do this!
And what makes for beautiful design seems like some mix of:
Subjective
Arbitrary
Easy to recognize, but difficult to create
All of this is a view I know all too well.
When I was a developer and PM, this was the boat I was floating in every dang day. I saw all these awesome-looking designs, and could even tell you which ones I liked the best, but when it came to recreating something similar for myself, I was hopeless.
I saw UI designers as magical creatures who sprinkle mysterious design dust over any wireframe and make it shine. It seemed like some art school voodoo that was completely inaccessible to others – myself included.
But enough was enough. I decided to learn UI design.
Why UI Design?
Everyone's reasons for learning user interface design are different. If you're already a developer, a PM, a UX designer, etc., why develop this totally separate skill?
Let's break it down:
UX Designers. You can present designs as beautiful mockups that your coworkers will rally around. You can work with interfaces from concept to pixel-perfection. Your portfolio stands light-years ahead of your peers.
Developers. You can cover for design on your team. You can spiff up your side-project's interface, instead of finding/hiring a designer. You can translate designs to code with minimal hassle, because you understand the aesthetic underpinnings.
PMs. You can create amazing mockups for pitching new features and flows. You can work alongside your designers, and provide spot-on feedback for excellent product.
Entrepreneurs. Like it or not, a good presentation for your ideas matters. Your marketing site, your app – even your pitch deck. Eventually, you'll be in the big leagues and can hire out – but even then, a solid foundation in design will help you communicate and lead.
Print Designers. More and more design work shifts to digital every day. You've got to learn the ropes, figure out this whole "responsive" business, and practically re-build your portfolio to keep working in the field you love.
For me, I had left my job to become a freelance UX designer, and my portfolio looked about as good as a Pentagon Powerpoint. Not to mention every one of my clients was asking: "hey, now that you made these wireframes, can you do the actual designs?" It was clear I could offer more to my clients if my end product wasn't sketched out boxes and arrows.
So how do you learn UI design in 2019?
Art School Ain't the Answer
One thing's for sure: paying full tuition for a multi-year degree in Graphic Design or Visual Communication makes zero sense.
Let's add it up. That's tens of thousands of dollars for prerequisites, unrelated courses, and barely-applicable theory.
Then, when you graduate, you'd have $20,000+ in debt – and still have to learn a bevy of new technologies, workflows, and skills.
And when you get hired, you'd have to learn just as much on the job as everyone else.
Sadly, for me, there was not a great way to learn UI design. At least, not actual, pragmatic, finish-the-design-in-front-of-you UI skills. Now, a bunch of dev bootcamps are popping up – and there are some for UX designers, with a lesson or two on aesthetics, but paltry pickings for the aspiring UI designer. Rough, right?
The Hard Way
When I learned UI design, I had to do it the hard way. Largely self-taught, making progress an inch at a time. In the end, I learned the aesthetics of apps the same way I've learned any creative endeavor: cold, hard analysis. And shameless copying of what works. I've worked 10 hours on a UI project and billed for 1. The other 9 were the wild flailing of learning.
During those hours, I came to have a disdain for the theory-heavy blabbering that plagues so much design writing. You know the type? It's all about color theory, the golden ratio, grids, etc. – and while it seems useful, it isn't clear how exactly it makes your design better. There was only one metric that mattered to me: could this knowledge help me improve the design I was working on?
Let's fast-forward a few years. Now, I've designed interfaces for clients like Amazon, Soylent, and more, and made hundreds of thousands of dollars doing it. I've circled the globe freelancing from a dozen countries. From enterprise systems to personal side-projects, I'm confident in my ability to design whatever I need to – and have it look awesome.
"But I don't know Arial from Helvetica" you cry. How will you ever become confident in design?
I thought you'd never ask.
Learn UI Design is an incredibly comprehensive course that will set you on a path to becoming a professional UI Designer. The course goes way beyond the surface-level type of stuff that you read in blog posts—this is deep, practical knowledge straight from an industry professional."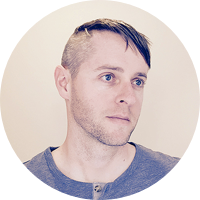 This hands-on course is easily the most effective way I've found to learn UI design"
Learn UI Design's straightforward approach, illustrated with real-life examples and tutorials, was extremely helpful and eye-opening. I would highly recommend this course for UX designers wanting to add UI design to their toolkit."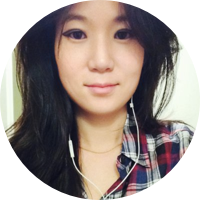 So much web design advice is too obvious, abstract, or shallow. Learn UI Design, on the other hand, is the opposite. Highly practical, concrete, substantial, and very well structured and paced. I'm beyond satisfied."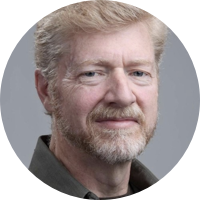 I'm a left-brained engineer, and Learn UI Design has given me hope that I won't have to rely on someone else to make my interfaces look right. I now see creating beautiful UIs as a fun blend of methodical problem-solving tactics. P.S. One of my favorite bits is the section on how Facebook uses color – it blue my mind!"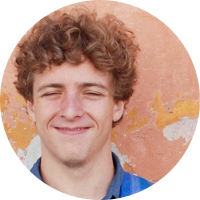 The Complete Online Course
Go from "I don't have an eye for design" to being able to confidently design interfaces for any site or app. This course covers enough knowledge for you to go and get hired as a UI designer.
Get a practical foundation in all of the areas you feel like you don't have a clue:
Picking a color palette (and why that's a misnomer in practice)
What fonts to use (and, if you want to dive deeper, why and how to pair them)
Laying out elements on your page
How to present your designs (the most critical business skill for any designer)
How to build your gut instinct for design (it can be done)
Note: if you want to hear about design theory, about "rhythm" and the "golden ratio", etc., you'll have to go elsewhere. This course is only the industry-tested lessons I've learned and used on the job. Think of it more like on-the-job-training or a course taught by an industry professional, rather than ivory tower philosophizing.
I made this course to be the single best way to learn UI design. It's far more in-depth than a simple video or article, but way cheaper and easier than going to art school (and you don't have to quit your day job!).
Full of Live Demos
The Learn UI Design course is chocked full of live video demos. Watch as we generate dozens of layouts, elements, color schemes, and more. From blank canvas to finished design, you'll see how the process looks at every step of the way.
Articles can have good information, and slide decks can be illustrative – but live videos combine the best of both worlds and then some. In addition, I've augmented the videos with screenshots of hundreds of the best interfaces for web and mobile. We'll talk about the very best of what's out there. But the focus is on opening up Sketch (or Figma) and doing it for ourselves.
Think of it this way: I've designed these videos to be like watching over my shoulder, as I share the tricks, tips, and frameworks that have helped me design UI every day for companies around the world.
We're going to dive into and break down every major area of interface design.
Which lesson are you going to do first?
The color videos BLEW MY MIND! This is EXACTLY what I've needed to learn for years. I could never name it, but you just showed me. I've been paying attention to color for decades, and have NEVER seen this ANYWHERE. Thank you, Erik!"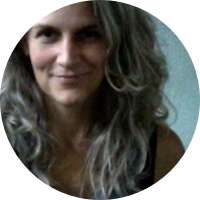 Fonts have always been a complete mystery to me. But just from watching just the first two typography videos, I am actually capable of pairing fonts – with exquisite results! Learn UI Design's pragmatic approach to design has tought me infinitely more than what reading any design books ever did!"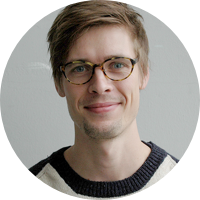 I'm partially red-green colorblind, and I never thought I could 'get' color. I just watched Secondary UI Colors and had a bunch of 'aha' moments. These last two videos hit a serious home run, and lifted the veil. I never realized how easy colors actually were. THANK YOU!"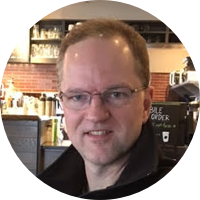 The Syllabus
Learn UI Design includes access to two things:
A web app containing 6 sections of 41 lessons and exercises. Work through it lesson by lesson, or skip around to what you're most curious about at the moment. You can view it on any device.
Talk with others who are taking the course, ask me questions, and get feedback on your designs and exercises as you journey towards being a UI pro.
There is no other course that covers so extensively the skills you need to design beautiful UI, as well as the skills you need to be a good designer (and it's more than just pretty pictures– see unit VI).
V.

User Interface Components
And you're not in it alone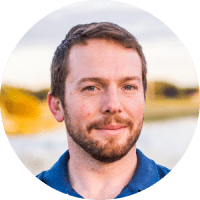 Learning design is a tough thing to do alone. Wouldn't it be nice if you had someone to ask questions, get feedback, and bounce ideas off of?
With Learn UI Design, you'll get full access to a special Slack Channel where you can do all of that:
Chat with other designers on the journey
Get design feedback and reviews to hone your skills
Talk to me, Erik, about any issues you're having as you learn UI design (or anything you'd like to see added to the course)
I'll be the first to admit this course is not for everyone. And while there is a 30-day 100% money-back guarantee, I want to save you the hassle of signing up, unless you're in a very specific demographic:
Learn UI Design is not right for you if…
You just want to finish a single design – not learn skills to serve you for years
You expect that this course is a "magic bullet" that can transform you into a UI designer by passively watching videos (newsflash: you will have to do the homework assignments if you want to get better)
You're not interested in technology – smartphones, the web, etc.
Learn UI Design is right for you if…
You're eager to learn and practice UI design
You know learning UI design will add value to your career (thousands of dollars or more)
You're self-motivated when it comes to learning – after all, no one's standing over your shoulder telling you to do your homework
You've got some background in tech
Frequently Asked Questions
Question:
Is this just UI, or does it cover UX as well?"
Answer:
Short: it's about UI, but tangentially cover UX as well.
Long: UX ("how it works") and UI ("how it looks") are sister disciplines. It's hard to separate them. The aim of this course is to help you make things that look great, but there's zero point in doing that if the usability is poor.
Therefore: I reference topics and ideas from UX constantly in this course, but Learn UI Design is not about them, per se. If you're more interested in a UX design course, please email me.
Question:
Can I see some of the course for free?"
Answer:
No.
Why? Because I've already given away a lot of similar content for free. If you want to get a feel for the teaching style, types of tactics, and things I talk about, I recommend looking at 7 Rules for Gorgeous UI or watching this redesign.
The "7 Rules" article clocks in at 5,000 words, and has been read by over a million people, and referenced on basically every major design mailing list. It's a great place to start, but if you find either the article or the video useful, you'll very likely love this course.
Question:
What app do you use?"
Answer:
Learn UI Design is taught in Sketch.
Why? Sketch has taken the design world by storm, with more designers using it as their primary UI design tool than anything else.
Personally, I used Photoshop for years, but making the switch to Sketch was a no-brainer. When it comes to UI design, Sketch is the only tool made exactly for that job, and using it felt like a breath of fresh air after the Dark Ages of Photoshop.
There's a bonus here: as I'm constantly referencing Sketch techniques and hotkeys, you'll become very proficient if you do use it as well.
There's a catch though: Sketch is only for Mac, and will probably stay that way. If you're wedded to Windows, I'd recommend checking out Figma instead, which has a very similar interface and feature set to Sketch.
Question:
Is there a money-back guarantee?"
Answer:
Yes – there's a 30-day 100% money-back guarantee.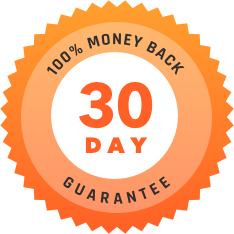 Try Learn UI Design for 30 days. If you like it, great – you've got lifetime access to the 40+ lessons, homework assignments, and resources. Not to mention that over time, I'll be adding new lessons and improving existing ones. And who will have access to 100% of the new material? You will, you lucky dog.
Question:
How can I get my work to pay for Learn UI Design?"
Answer:
First of all, smart thinking!
Here's a guide for your employer that goes over common questions for businesses enrolling their employees in Learn UI Design, including:
Benefits to the employee
Group discounts
Invoices, certificates, and more
Question:
Are there multi-seat discounts?"
Answer:
Yes.
Businesses enrolling 5+ seats get a 20% discount. Businesses enrolling 10+ seats have access to a special no-Slack plan at discounts over 50%. Please contact me personally.
Question:
Am I too much of a beginner for this course?"
Answer:
No.
Learn UI Design is created to bring you from zero experience to a professional level of UI design skills. Although many students have entered with formal training in visual design, the majority have none.
On the flip side, if you're considering Learn UI Design, but feel you may be too advanced for the course, feel free to email me your portfolio, and I'll let you know how you compare to other beginning students.
Question:
Do I get immediate access to all videos?"
Answer:
Yes.
As soon as you sign up, you will get immediate access to the entire video series and an invitation to the Slack channel.
Question:
Do I have lifetime access to the course?"
Answer:
Yes, all students have lifetime access to the course.
As long as this course exists, you will be able to watch any video, complete any homework assignment, and see any resource. You can start the course the minute you buy it, or a year later – it's up to you.
Wait, wait – who are you?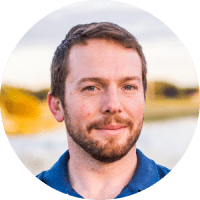 Hey! My name is Erik Kennedy, and I'm an independent UX + UI designer in beautiful Seattle, WA.
My clients have ranged from startups to Fortune 100, and have included companies like Soylent, Amazon, and more.
I've spoken here and abroad at businesses, meetups, and universities (like UC Berkeley and Yale). In addition, my design writing has been read by over a million people.
But before all that, I was in school for engineering. That's right – a developer. So when I first tried my hand at design, I thought I was doomed.
It looked awful.
Of course, I had my excuses. I didn't go to art school. I didn't know crap about aesthetics.
I majored in engineering – it's almost a badge of pride to build something that looks awful.
However, the passion for design stuck. And I ended up teaching myself UI design the same way I've learned anything: cold, hard analysis, like I said above.
To cut it as a designer, I had to come up with tricks & tactics I could apply to whatever app I was working on in the moment. I mixed those strategies with the best of what I could find scattered across a myriad of books and blog posts.
And it worked. Here I am.
Still kickin'. Still designing.
---
You've read this far, so let's talk money. The simple fact is, companies pay for good UI design. They know they want to "be like [Apple, AirBnB, insert company here]", but they don't know how. You can, though. It's a learnable set of skills, and it's valuable.
Before being a freelance UX/UI Designer, I was a Program Manager at Microsoft, one of the highest-paying software companies in the nation. Two jobs. Where do you think I made more money?
Know the answer? It ain't Microsoft.
On top of that, my wife and I spent a year literally circling the globe on a trip we'll never forget. It was an amazing opportunity, but it was only possible because UI design is a hot commodity.
(By the way, freelancing is not everyone's dream, but it is nice – and if you choose to do it, you'll want to really dive into the video on presenting your designs – it'll be pure gold for anyone who does client work)
This sort of bragging is not something I'd do to anyone I just met, but I'm trying to sell a product, so cut me a bit of slack, eh? We'll keep moving along, but I want to hear you say it to yourself: people pay for good design.
Double Your Learning With Personal Coaching
If you need to learn UI design fast, there's no better way to do it than with personal advice and one-on-one design feedback.
Some students come into Learn UI Design needing to focus on, say, typography. Others have a more intuitive sense of fonts, but would benefit from honing in on creating clearer hierarchies of content. It's different for everyone, which is why I'm also offering the Personal coaching Plan.
The Personal Coaching Plan is for students who need to up their skills as quickly and efficiently as possible. While all students will have access to feedback and reviews in the Slack Channel, the Personal Coaching students will also get five one-on-one sessions over Skype, where we'll screen share designs you're working on and zoom in on the topics that will personally help you the most.
What do we cover in these sessions? Let me give you some examples, based on past sessions:
"Erik, here's a design I made. Can you review it and give me pointers on what to change or improve?"
"Erik, will you watch me design and give me pointers as I go?"
"Erik, here is a design problem. Can I watch you create a design to solve it?"
"Erik, here's the page I need to design – can we both design it at the same time, then compare results?"
"Erik, how would you solve X?"
"Erik, let's talk more about choosing colors/typography/etc…"
So: if it helps you improve your design game, it's on the table.
This is a premium option that's not for everyone, but if you want to raise your skill level and could benefit from individual coaching, check it out.
The personal design coaching sessions have:
No deadline: Now, next month, or whenever's best for you.
No format restrictions: We can structure the sessions however you want (though I recommend sessions be at least one week apart).
No off-limits topics: Ask me anything that will help you improve your design skills.
Do you find yourself wishing you worked alongside an experienced designer, who you could ask questions and get real, in-depth feedback from? This as your chance.
Learn UI Design is great! Tons of ACTIONABLE tips and hours of practical advice on all important design topics – positioning, alignment, spacing, typography, colour… What I found to be the best part is when Erik fires up Sketch to show you how to apply the theory on real UI designs. I feel much more confident when approaching a new design project after going through the course!"
Learning from Erik, I was able to bring a cohesive style to my organization's enterprise application. Not only does it look WAY better, it's also more usable. I never thought design would be my thing, but I'm 10x more confident with this stuff now. Highly recommended."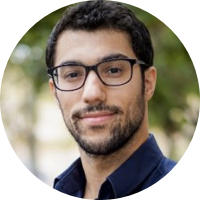 This course really helped develop my eye for UI design. I am much more able to identify needed improvements to a design, to communicate why they are important, and to quickly find relevant examples. My UI designs look much more professional than before."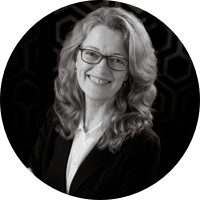 Learn UI Design is the best UI instruction I've found. Erik's explanations were spot-on, and his encouragement and enthusiasm gave me the confidence I needed to improve my design skills."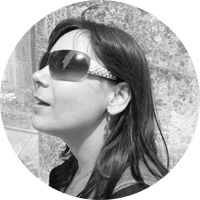 This is one hell of a well-planned course. It's like learning how to fly a plane by actually sitting in the cockpit with the pilot – Erik is constantly designing/redesigning real-world examples right in front of you, explaining why X is good or bad, and how to go about making it even better."


41-Lesson Video Course
Slack Community
Lifetime access
41-Lesson Video Course
Slack Community
Lifetime access
5 Personal Coaching & Design Review Sessions (60 min each)
Lifetime access to full course
20% off 5+ seats
50% off 10+ seats with no Slack access
Still have questions? Email me.