Security experts point to seven crucial steps companies should be taking as they move data and processes to cloud environments.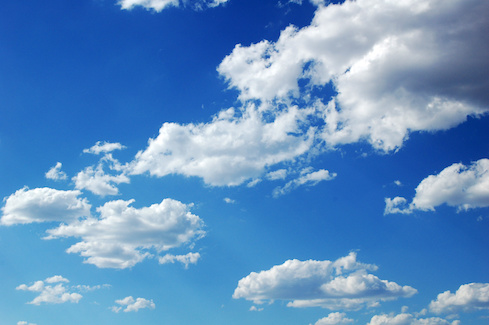 More and more businesses are deploying applications, operations, and infrastructure to cloud environments – but many don't take the necessary steps to properly operate and secure it.
"It's not impossible to securely operate in a single-cloud or multicloud environment," says Robert LaMagna-Reiter, CISO at First National Technology Solutions (FNTS). But cloud deployment should be strategized with input from business and security executives. After all, the decision to operate in the cloud is largely driven by business trends and expectations.
One of these drivers is digital transformation. "There is a driving force, regardless of industry, to act faster, respond to customers quicker, improve internal and external user experience, and differentiate yourself from the competition," LaMagna-Reiter says. Flexibility is the biggest factor, he adds, as employees and consumers want access to robust solutions that can be updated quickly.
Economic and financial drivers also play a role, with organizations moving to subscription models and shifting from capital to operational expenditures. However, many view the cloud as a means to cut costs – one of many misconceptions that should be clarified, says Yaron Levi, CISO at Blue Cross and Blue Shield of Kansas City and research fellow at the Cloud Security Alliance.
"Now you have a big chunk of companies that are moving to the cloud and not necessarily for the right reasons," he says, adding that in addition to saving money, some feel they won't have to worry about security in the cloud. "It's not always cheaper. Not all clouds are created equal."
[Hear Robert LaMagna-Reiter, CISO at First National Technology Solutions, present Building a Cloud Security and Operating Model at the Cybersecurity Crash Course at Interop 2019 next month.]
People often think about security in the sense of, "I put in AWS, so we're secure," he adds. This isn't the case: Amazon Web Services provides the fabric, which users should ensure is secure.
Most companies don't understand cloud posture, let alone cloud security, LaMagna-Reiter says. You also have to think about threats that could potentially affect in-house systems and mitigations to put in place. Gary Marsden, senior director of data protection services at Gemalto, points to shadow IT as an example. He describes a bank that had 2,000 cloud accounts with multiple vendors. They didn't know about most of them. Six months later, they had detected 5,000 additional cloud accounts, bringing the total to 7,000 cloud accounts – most of which were not IT-approved.
"That's a dynamic we're going to see more and more of going forward," he says.
Threat planning is just one step businesses should be taking as they move operations to the cloud. Here, cloud security experts outline crucial steps to include in building a cloud security model, and what should be kept in mind before and after deployment. Any tips you'd add to the list? Feel free to add them in the Comments.
Kelly Sheridan is the Staff Editor at Dark Reading, where she focuses on cybersecurity news and analysis. She is a business technology journalist who previously reported for InformationWeek, where she covered Microsoft, and Insurance & Technology, where she covered financial … View Full Bio
More Insights