Are your Web applications secure? WebGoat, a tool old enough to be in high school, continues to instruct.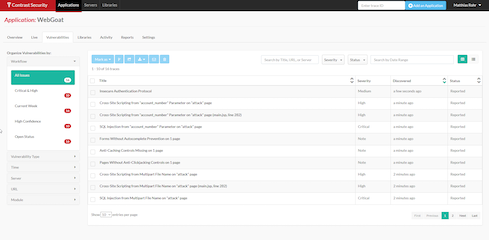 In the fast-changing world of IT security, using a 15-year-old tool can seem foolhardy — the security equivalent of climbing Mt. Everest in gear from the 1920s. But when it comes to figuring out whether a Web application is secure, a tool old enough to be in high school still has valuable lessons to teach.
WebGoat is a project of the Open Web Application Security Project (OWASP) that uses a deliberately vulnerable Web application to demonstrate Web vulnerabilities. In doing so, it instructs on how to recognize the vulnerabilities, exploit them, and protect against exploitation.
WebGoat is now in its eighth major version and has continued to evolve to include and respond to OWASP's annual top 10 list of security risks. As the threats have changed, the contents of WebGoat have adapted, though, as OWASP points out, many of the risks dating back to 2013 are still among the top risks in 2018.
So what can you learn from a teenage tool? Which aspects of WebGoat should you be using? You might be surprised by how much you still have left to learn.
(Image: OWASP)
Curtis Franklin Jr. is Senior Editor at Dark Reading. In this role he focuses on product and technology coverage for the publication. In addition he works on audio and video programming for Dark Reading and contributes to activities at Interop ITX, Black Hat, INsecurity, and … View Full Bio
More Insights