Here are some practical ways to keep your company safe as Uncle Sam comes calling.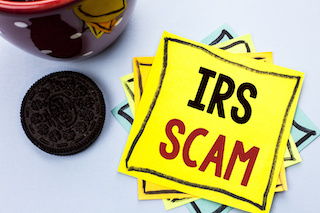 The tax season has arrived, which means security pros should be on the lookout for tax-related phishing and vishing scams.
According to the IRS, last year saw a 60% increase in bogus schemes that sought to steal money or tax data. These schemes not only endanger a taxpayer's financial and tax data, but it also gives identity thieves a chance to steal a tax refund. They also put companies at risk, as fraudsters look to trap payroll administrators into business email compromises via phishing or vishing scams.
The most common way for cybercriminals to steal money, bank account information, passwords, credit cards, or Social Security numbers? They simply ask for them, according to the IRS. 
"It's shocking how many people fall for these scams," says Ray Watson, vice president of innovation at Masergy. "And the sophistication of the attacks is growing faster than the defenses."
Read on for a half-dozen tips on getting your company through this year's tax season safely. 
Steve Zurier has more than 30 years of journalism and publishing experience, most of the last 24 of which were spent covering networking and security technology. Steve is based in Columbia, Md. View Full Bio
More Insights