In a year when security companies have been snapped up left and right, these deals stand out from the chaos.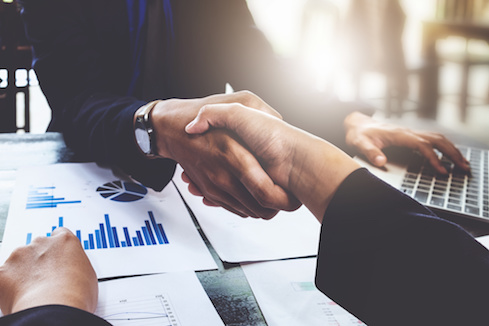 Anyone watching the cybersecurity market has likely noticed a wave of acquisitions making headlines. The M&A activity that remained constant last year has only increased in 2019.
"It's like something's in the water right now," says Hank Thomas, CEO at Strategic Cyber Ventures (SCV), where experts had anticipated growth in the cybersecurity market. "We predicted the ability of the market to do this, and we thought it might be this year."
Cybersecurity Ventures reports more than $7 billion in cybersecurity deals during the first quarter of 2019 alone, and the market certainly hasn't quieted since them. The industry is in a time when large companies are sitting on lots of cash and pondering their security capabilities.
Of course, some technologies are hotter than others. Cloud computing and application security are two notable types ripe for acquisition this year, for example. Service-focused businesses are looking to acquire "as-a-service" companies and wrap their services into their platforms, explains Jeff Pollard, Forrester vice president and principal analyst for security and risk professionals.
He calls this "a bit of an unconventional acquisition scenario, where services companies acquire intellectual properties they can build services around." An example of this can be seen in NTT Security's acquisition of WhiteHat Security, a deal confirmed in March. This acquisition also reflects a trend of companies investing in application security, which Pollard also has noticed.
"Applications generate revenue," he says. The applications companies are building, and the software they're making, go into products and services. "It's not that every company is a software company — it's that every company is making money with software now." Application security goes to the forefront of their priorities because this is technology they use to protect revenue-generating applications, websites, mobile apps, and other products, Pollard continues.
The cloud is a hot target for traditional and legacy vendors, which are still slow to embrace the cloud and adopt native cloud functionality. Vendors struggle to offer the same experience in the cloud as they do on-premises, a challenge that has led to increased activity in cloud-focused M&A, he adds.
These trends are evident in the cybersecurity acquisitions to take place so far this year. Here, we highlight 10 deals that stood out and discuss where the industry is headed. Any transactions you're not seeing? Feel free to share your thoughts in the Comments section, below.
Kelly Sheridan is the Staff Editor at Dark Reading, where she focuses on cybersecurity news and analysis. She is a business technology journalist who previously reported for InformationWeek, where she covered Microsoft, and Insurance & Technology, where she covered financial … View Full Bio
More Insights